Little Writing Hen: Why Hire a Freelance Copywriter?
Is your content missing zing?
Got content overflow projects with nowhere to go?
Need something specific but lack the time, skill, or resources to write it?
Gain content expertise. Get a fresh perspective.
Meet deadlines…even in a time crunch!
Simplify complex industry concepts.
Educate your audience.
Promote and sell your products and services.
Copywriting services at your fingertips. Cost-effective content — real solutions for real business challenges.
Visit The Frugal Hen:
Budgeting and saving money are about making informed decisions and developing smart habits. Every penny counts. Whether you want to learn more about active budgeting, how to stretch your dollars, earn extra money, or navigate the complex waters of mortgages and insurance, The Frugal Hen blog has you covered.
Little Writing Hen for businesses and publications: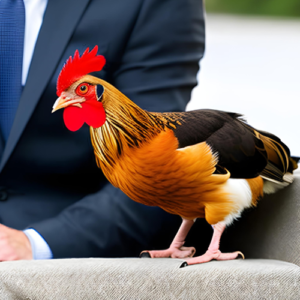 As a skilled personal finance writer, I understand the importance of conveying complex financial concepts in a clear and engaging manner. Whether you need assistance with financial reports, website copy, blog articles, or marketing content, let me help you deliver your message effectively. Check out my portfolio to view samples of my work.
Gain a unique perspective that combines your brand voice with the power of effective communication.
Ready to make a decision or try out my services? Contact me a line via email at bethcasey@littlewritinghen.com.
Personal Finance
Banking and Lending
Mortgages
Credit Cards
Insurance
Debt
Retirement Planning
Budgeting and Saving
Making Money Online
Business Finance
Fintech
Finserv
Healthcare
Medical Technology
Practice Management
Women's Health
Pediatrics
Dentistry
Health and Wellness
Alternative Medicine
Technology
SaaS
PaaS
Fintech
AI
Machine Learning
IoT
Cybersecurity
Beth Casey is a freelance copywriter living in western Maine. She specializes in writing about financial services, healthcare, and technology. Her bylines have been featured on loanDepot, HomeLight, Make a Living Writing, The Simple Dollar, Interest and Personal Loans, Simply Medical, and TrustRadius.